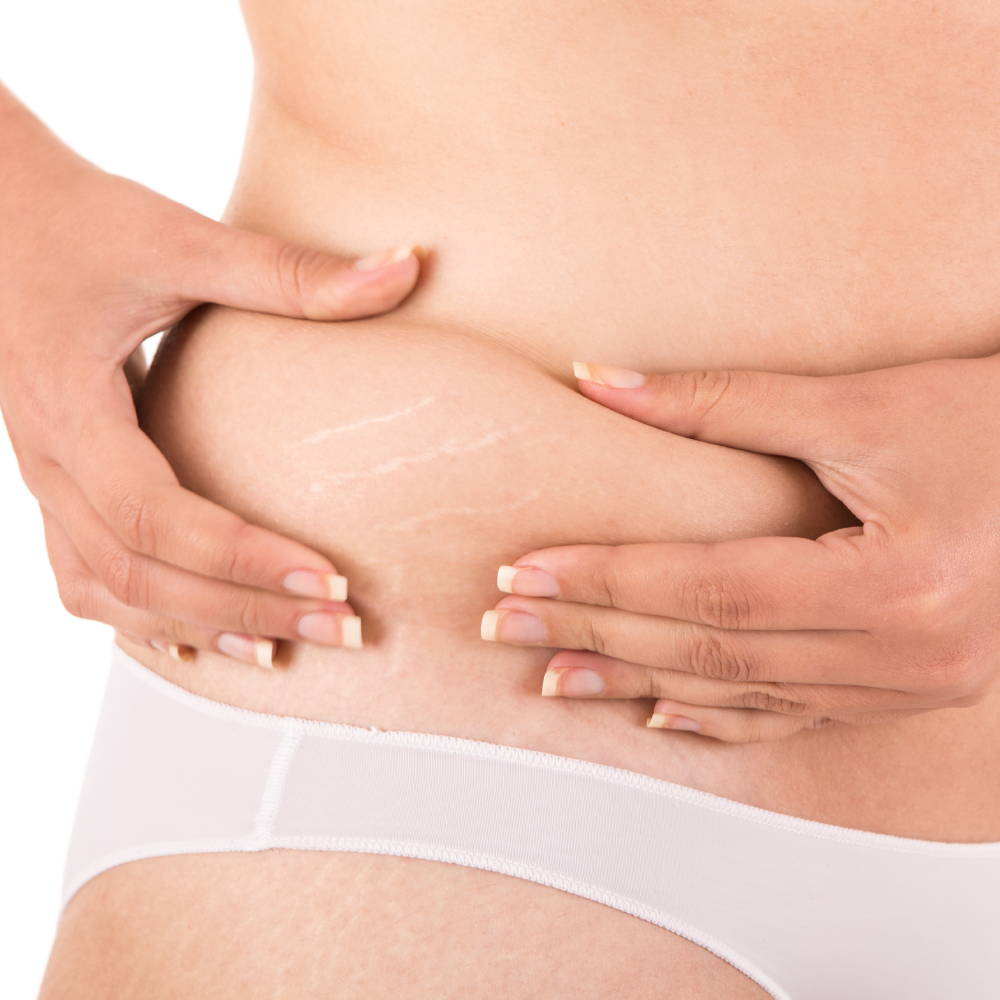 Stretch Marks (Striae distensae) are visible linear scars that form in areas of damaged skin. Most stretch marks form as red or purple lines. Although little research exists and more is needed, microdermabrasion has been shown to be an effective treatment in reducing mild stretch marks and increasing collagen production through clinical studies.
Re-engineered diamond tips with free rotation make re-surfacing uneven contours of the skin even more comfortable.
Microdermabrasion has long been a popular method for superficial skin resurfacing. As the abrasive coarse-grit diamond surface passes over the skin, the superficial layer of skin (stratum corneum) is gently removed. The dead skin cells and loose skin debris are vacuumed up through the device and collected in a filter that you can discard following treatment. This abrasive resurfacing method has been demonstrated to create a remodeling effect in the skin
Riiviva uses natural diamonds that are bonded to the stainless steel tips. Our Stretch Mark tips are unique in their size and coarseness. Their size is optimal for covering more surface area and they come with 2 levels of coarseness (Coarse and Extra-Coarse). We always recommend starting with the lower coarseness and on a lower vacuum setting until your skin has adjusted to the treatment. Once you are comfortable with the coarseness and vacuum setting, you can work your way up.
Stretch Mark Treatment Cream
Using only the finest ingredients, this unique formula was designed specifically for the purpose of improving the appearance of Stretch Marks and for smoothing and hydrating the skin. It is Paraben-free with Active Peptides. Using this formula following your treatments will assist in looking and feeling smooth.
Sunday,Monday,Tuesday,Wednesday,Thursday,Friday,Saturday
January,February,March,April,May,June,July,August,September,October,November,December
Not enough items available. Only [max] left.
Browse Wishlist
Remove Wishlist