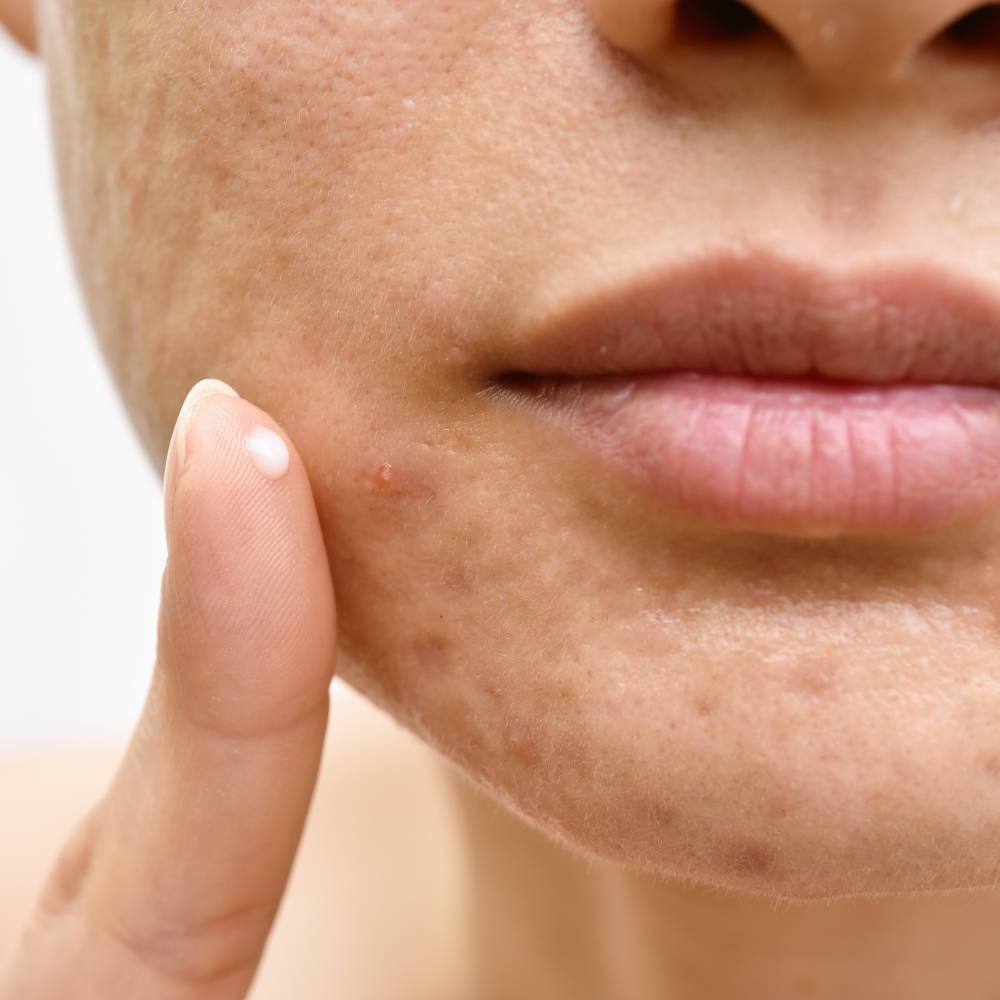 Acne scars are the result of inflammation within the dermis brought on by acne. Acne scars are created by damaged skin trying to heal itself and often those scars leave indentions in the skin's surface. Recent research has shown that microdermabrasion has been successful in reducing some forms of mild acne and acne scars on the skins surface.
Improving Your Complexion
Most treatments for acne scarring involve medications and often times leave a person with less than satisfactory results. The idea of using microdermabrasion as a resurfacing tool to reduce mild acne and acne scars is based on removing the superficial layer of skin. As the abrasive surface passes over the skin, the diamonds remove the top layer of skin (stratum corneum) along with the dead skin cells and loose skin debris. The dead skin is then vacuumed up in to the device and deposited in the filter canister.
All-new redesigned and re-engineered diamond tips are 20% bigger with patent-pending free-rotation.
Riiviva uses natural diamonds that are bonded to the stainless steel tips. All of our tips are replaceable and removable. The Acne Scarring tips come in 2 levels of coarseness (Medium and Coarse). We recommend starting with the Medium tip and setting the vacuum on low when you first try the device. Once you are comfortable with the coarseness and vacuum setting, just pass the Riiviva Microderm over the desired area applying pressure as necessary. Often, it helps to pull the skin in the opposite direction (creating tautness) from where you are moving the device. Once you get the hang of it, you are in control of your treatmen
Acne Scarring Treatment Cream
Using only proven ingredients, this unique formula was designed specifically for the purpose of improving the appearance of Acne Scars and for smoothing and hydrating the skin. It is Paraben-free with Phyko AC and Licorice Root Extract. Using this formula following your treatments will assist the Riiviva Microderm in helping you look and feel great!
Sunday,Monday,Tuesday,Wednesday,Thursday,Friday,Saturday
January,February,March,April,May,June,July,August,September,October,November,December
Not enough items available. Only [max] left.
Browse Wishlist
Remove Wishlist